Robin Brown, CPO, HCCP
Regional Property Manager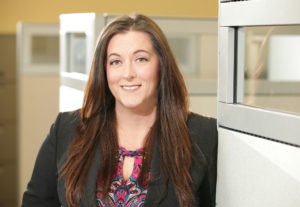 Robin Brown has been in the property management industry since 2003 with experience in multi-family housing, including Section 8/236, LIHTC, and conventional properties, as well as elderly and disabled communities.  Her current portfolio is comprised of properties in South Carolina, North Carolina, Indiana and Virginia.
Prior to joining Vista Capital, Robin served as a Regional Property Manager for LHP. At LHP, Robin oversaw a portfolio of over 1900 units spread across 4 states.  She has also worked as an Assistant Regional Manager at Royal American Management after being promoted from the South Carolina Area Manager position. Additionally, Robin initially began her career as a community manager at AIMCO where she served for 10 years.
Robin earned her South Carolina property manager's license in 2005.  She also holds the Certified Professional of Occupancy (CPO) awarded by the National Affordable Housing Management Association (NAHMA). In addition, Robin is a designated Housing Credit Professional (HCCP) by the NAHB Housing Credited Professional Board of Governors.